Professional Audio Video Solutions was conceptualized with an inspiration that everything we design has an opportunity to make a positive impact on the projects we do…
Backed by industry's most experienced and dedicated professionals, we at Pro A.V. Solutions offer seamless, simplified, unified yet innovative Audio – Video, Automation and Acoustics Solutions for Auditoriums, Clubs – Lounge Bars, Gyms – Spa's, Cinemas – Home Theatres, Shopping Malls, Retails Outlets, Corporate offices, Residences, Religious Places etc. We are a one stop solution company offering a wide range of services from design, supply, installation and annual maintenance for our projects. For this we have a partnership with multiple world famous brands in the Audio – Video, Lighting, Acoustics and Automation Industry.
Headquartered in Chandigarh, Professional A.V. Solutions believes in a unique approach for each client as we know that every client need more than the best. Our team of engineers, designers and installers work together with the client to create and produce a project that we are proud of.
You no longer have to continue your tedious search for the perfect Audio – Visual, Acoustics and Automation system because Professional Audio Video has what you need.
Don't just read, Don't just think, Come and experience with us…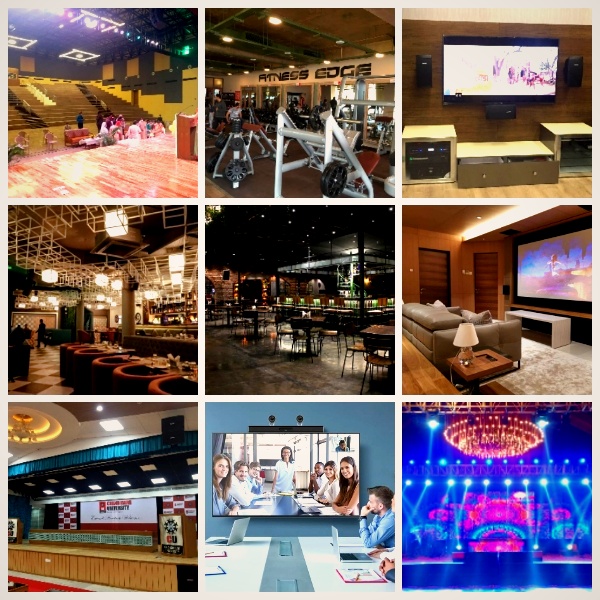 Get in Touch
We do sound system installations, electro-acostic design and implementation with extra ordinary experience.
CONTACT